Entretelas offers you expertise and professionalism in the designs and tailor of vintage costumes.
Entretelas was founded in 1999, credited as textile handcraft workshop by Junta de Castilla y León with registration nº 24-II-110. We take part in many exhibitions and events as consultants where advice on vintage clothing is necessary.
Our team is made up of a continuously training professionals and closely linked to both traditional tailoring and theatrical world.
We are specialised in the design and tailoring of vintage clothing, our expertise allow us to offer you historic clothing adapted to modern needs of comfort and flexibility.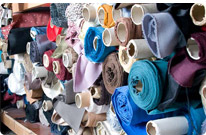 Our work philosophy is based on the customization of each project. Each person is different, therefore each single garment is made to measure individually, with the accessories and adjustments necessary for your complete satisfaction.
The quality is ensured, since we use the latest resources and techniques in tailoring to ensure the highest quality on fabrics, materials and finishing.
We are specialist in the making of clothing for Festivals, Fairs and Live Shows. Trust our expertise, we know the perfect outfit for every situation.